All Service to Children Projects go through the Page Education Foundation's office for verification and approval. In order to have a Service to Children Project approved by Page Education Foundation staff, volunteer projects must have all of the following components listed below. Summit your Service to Children Project Proposal due October 31st.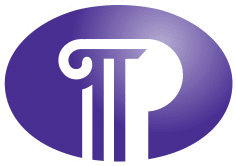 The Page Education Foundation's Service To Children project has some guidelines and basic expectations, which include:
Volunteer project must be in Minnesota and with a Minnesota organization.

Note: Our preference is that you volunteer with an educational institution.

Volunteer project must have an academic component and the projects main focus must be academics not recreation (i.e., tutoring, homework help).
Volunteer project must be direct work with children in grades kindergarten through 8th
Volunteer project must be during the academic school year Page Scholars are awarded the grant.
Volunteer project must have a site supervisor who is not relative, friend or peer.
Volunteer hours must be completed by May 1 of the following year.

Note: Students who do not meet this deadline will not be eligible for scholarship renewal the following year.
Volunteer projects with known biological relatives (i.e., tutoring your own children, nephew, nieces, cousins, etc).
Volunteer projects with preschool children (0-5 years), high school students, college students or adults.
Volunteer projects that are not academic (i.e., coaching, sports, bible study, Sunday school, baby sitting).
Volunteer projects with organizations or programs outside the state of Minnesota.
Volunteer projects in which students are receiving monetary compensation.
Volunteer projects that are supervised by friends and family members.
The Page Education Foundation will provide resources, assistance and tips on finding a volunteer project as well as organizations that may offer volunteer opportunities, but Page Scholars are ultimately responsible for setting up the project on their own.
Your Service to Children Project commitment must be the same as the commitment you would make to a job. The organization where you volunteer depends on you to meet the needs of the children they serve.
Your Rights
To be given clear instructions and supervision
To be treated with respect
To be given work that is interesting and challenging, not work that is considered too mundane or trivial for the paid staff
To have privacy and confidentiality respect
To receive ongoing support and feedback
Your Responsibilities
To find your own Service to Children Project (Page staff can help make suggestions)
To make sure you are adequately trained, including taking responsibility for getting information from missed training sessions
To make only those commitments you can keep
To take responsibility for effective communication in relationships with program staff and supervisors, providing them with information about your work
To make sure the program staff and supervisors have your current phone numbers, email address and times you can be reached
To communicate problems and other situations that arise in your service
To contact the Page Education Foundation staff if you are encountering issues at your volunteer site
Volunteer Site And Their Rights
To expect that you will show up to the volunteer site when you are scheduled for a shift
To expect that you will be appropriately attired at the volunteer site
To expect that you will volunteer with a positive attitude
To give you instructions and directions based on their program's expectations
To reprimand volunteers who do not show up to their scheduled shifts with no calls/no shows or require that you provide proof of document(s) for absences
To reprimand volunteers who have poor attitudes or refuse to follow instructions/directions given by site coordinators
To terminate you from your volunteer service if they feel you cannot meet their organization's volunteer expectations
Remember that when you choose to become a Page Scholar, you are taking on responsibilities that influence others. This can be a rewarding privilege, and one we hope you and your volunteer site can benefit from through the course of your Service to Children Project. We look forward to hearing about your experiences.
As you look for Service to Children Project sites, keep in mind the following important factors. If you take these points into consideration, you will find a positive environment for yourself and the children with whom you will work with.
Know Your Personal Focus And Interests
Have a clear understanding of your interests and how they relate to the Service to Children Project. What specific age range would you like to work with (K-8th only)? What skills do you have that you would like to share with them? Do you want to tutor in math, reading or another subject? What do you want to learn and gain from this experience?
Look For Quality Community Organization
At the organization where you plan to volunteer, are the individuals (staff/other volunteers) excited about your involvement? Do they have experience hosting volunteer tutors? Are they knowledgeable of the service-learning concept? Are they approachable and open to helping you if you have questions/concerns?
Look For A Thoughtfully Structured Program
Does the program have clear expectations/requirements for volunteers? Do they have a volunteer job description for your position? Can you receive an interview or check out the program before you make a commitment? Does the program have a positive history and reputation in the community? Will you receive any training or orientation?
The Placement Should Involve "Real" Service Work
Is the position focused on administrative "busy work" or does it meet your needs of providing direct mentoring to children? How much contact will you have with children? (You need about 2 hours each week of the school year or 50 hours by application renewal date: May 1.)
Work Site Logistics
Do the site hours fit with your academic, employment and social schedule? Will you have any transportation problems getting to and from the mentoring site?
Opportunities For Reflection, Evaluation And Feedback
How do you know if you are doing an okay job? Do you get a chance to meet with other tutors to share experiences and learn from them? Do you have the chance to give the organization constructive feedback and evaluation of their program?
Closing
How does the program come to an end? Is there a time to recognize the youth and mentors through a celebration or closing event? Do you have the opportunity at the end of the school year to say a thoughtful goodbye to the children you have been working with?
Note: All sites listed must still be granted approval from the Foundation by submitting a completed Service to Children Project Proposal Form.
---
Don't wait until it is too late to start your Service to Children Project. Learn more about the program by reviewing the Service to Children Projects Handbook and start doing your part as a Page Scholar.
Adobe Acrobat Read DC
The Service to Children forms are fillable versions. If you would like to type on the PDF form, you will need to have Adobe Acrobat Reader DC installed on your computer. Adobe Acrobat Reader DC is free. Use the "Fill & Sign" feature to fill out the Service to Children Evaluation form electronically.
You can find instructions and a link to install the software below.
Install Adobe Acrobat Reader DC | Windows
Install Adobe Acrobat Reader DC | Mac OS
Adobe Fill and Sign App
Download the Adobe Fill and Sign app to sign documents and send documents for signature.
List of Scanner Phone Apps
  For iOS Devices:
Notes (Integrated in the device)
Scanner Pro
Prizmo
JotNot Pro
TinyScan
CamScanner
  For Android Devices:
Genius Scan
Mobile Doc Scanner
Handy Scanner
CamScanner
TurboScan
Every Page Scholar is responsible for upholding the highest standards of academic honesty.  Your academic work is a reflection of your knowledge, skills, integrity and it is fundamental to the success of our organization.  Page Scholars are responsible for adhering to the principles of academic honesty outlined below. 
Prohibited conducts include, but are not limited to the following:
Plagiarism is the wrongful appropriation, close imitation, or purloining and publication of another author's language, thoughts, ideas, or expressions and the representation of them as one's own original work (plagiarism.repec.org).  Submission of plagiarized work is taken seriously and any essay that is not original work by the student and/or has been deemed as plagiarized is illegal and will result in the immediate loss of your Page Grant.    
How to avoid plagiarism:
Paraphrase in your own words
Cite your sources
Use direct quote or don't quote at all
Beware of cutting and pasting
A link to the University of Maryland's website for college students regarding avoiding plagiarism is provided here: How to Avoid Plagiarism.
Forgery is the act of reproducing something for a deceitful or fraudulent purpose.  The false making or altering of any documents and intending that anyone shall accept it as genuine is forgery.  This includes falsifying a person's writing (i.e. forging a signature) by which the rights or obligations of another person is affected.  Submission of forged documents by a Page Scholar will result in the immediate loss of your Page Grant.
Original Work Each year Page Scholars must create a new and original essay to submit with their grant renewal packet.  Duplication of any previously submitted essays or work will result in the immediate loss of your Page Grant.
Fabrication is the act of using and/or submitting false or altered information and data for any exercise or requirements (i.e. Falsifying experiences during your Service-to-Children Project).  Submission of any essays or work with fabricated information will result in the immediate loss of your Page Grant.
Upload Service to Children Evaluation Form
If you have any questions regarding your Service to Children Project that cannot be answered in the handbook or online resources, please feel free to contact our staff via email using our online contact form.
Stay on top of the latest updates on Page Foundation news and events.