Early Bird Ticket: $125 (ends 3/27)
Regular Ticket: $150
Page Scholar Alumni, Law Clerks, and Other Staff: $100
Government, Non Profit, Non Practicing Attorney: $125
Day of Ticket Purchase: $175
Group Rate (5 tickets or more, paid together) contact us at 612.332.0406
EVENT DETAILS
8:00 am – Check In and Breakfast Reception
9:00 – 11:45 am – CLE Program Begins
11:45 am – "Continue the Conversation" with Presenters and each other.
The Page Education Foundation is seeking 2.0 hours of Elimination of Bias Credits.
KEYNOTE SPEAKERS

The Page Education Foundation is hosting our 5th annual Justice Alan Page Elimination of Bias CLE Seminar. This year's program will focus specifically on racial bias.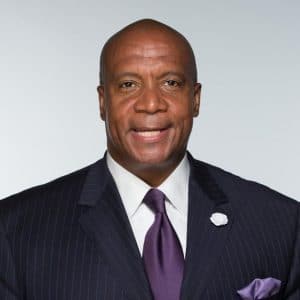 Kevin Warren serves as the sixth Commissioner of the Big Ten Conference and the first African American Commissioner to lead an Autonomy Five conference.
Warren most recently served as the Chief Operating Officer for the Minnesota Vikings of the National Football League where he worked since 2005. He was the highest ranking African American executive working on the business side for a team in the NFL and was the first African American COO in NFL history. Warren played a critical role in all business, financial, legal and operational aspects related to U.S. Bank Stadium and was involved in the design, construction, business, legal and operational components of the new stadium. Under Warren's visionary leadership, the Vikings restructured the organization, with an emphasis on broadening the executive team and promoting women to key executive positions.
In September of 2013, Warren's reputation and NFL experience were recognized when he was named a member of the NFL Committee on Workplace Diversity, which is committed to enhancing and promoting diversity at every level of the NFL.
Prior to joining the Vikings, Warren worked for the international law firm of Greenberg Traurig (2003-2005) playing a critical leadership role with the Wilf Ownership Group deal team during the acquisition of the Minnesota Vikings.
Warren earned his Bachelor's in Business Administration from GCU in 1986, his MBA from Arizona State University in 1988, and his Juris Doctorate degree from the University of Notre Dame School of Law in 1990. Warren is a licensed attorney with the State Bar of Kansas, Michigan, and the District of Columbia.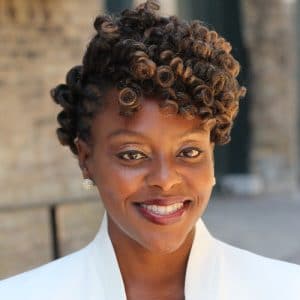 Toni Newborn serves as the Chief Equity Officer for the City of St. Paul. In this role, Toni leads the Equity Steering Committee, Equity Design Team and Department Equity Change Teams to provide support and guidance in integrating equity into the City's services, engagement, policies and practices with the mission to eliminate disparities across the city. Toni works in partnership with Departments to develop educational opportunities for City staff and residents to advance city-wide equity initiatives.
Mrs. Newborn's educational background commenced in Birmingham, Alabama, her home town, where she graduated from Birmingham-Southern College in 2003 with a B.A in Political Science.  In 2007, she obtained a Juris Doctorate degree from William Mitchell College of Law in Saint Paul, Minnesota. Shortly thereafter, Toni became a licensed attorney for the State of Minnesota in 2008.
In 2017, Toni was tapped to serve on the transition team for incoming mayor Melvin Carter III, in which she led the community based hiring process for the City of Saint Paul's department directors. In 2018, Toni was appointed to serve as a hiring director on the transition team for the newly elected State of Minnesota Governor- elect Tim Walz and Lieutenant Governor-elect  Peggy Flanagan.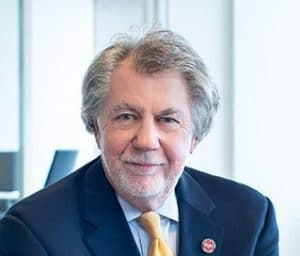 Tom Nelson, President of the MN State Bar Association, will welcome guests and provide an update on what the State Bar is doing to address elimination of racial bias.
Stinson LLP Partner Tom Nelson recently began his year-long term as president of the Minnesota State Bar Association (MSBA), and received an expansive featurein the bar's monthly publication, highlighting his practice and years of public service.
Nelson began his career as a teacher, founding High School in the Community, an innovative public high school in New Haven, Conn. After earning his J.D. from the University of Connecticut Law School, Nelson served two terms as a law clerk to Judge Thomas Meskill of the U.S. Court of Appeals for the Second Circuit, assisting with cases in New York City. He returned to his home state of Minnesota not long after, and joined Stinson's predecessor firm of Leonard Street and Deinard in 1997.
Since that time, Nelson has built a significant design and construction, and business litigation practice, defending high profile supply contract disputes, construction claims, insurance, reinsurance and class action litigation. He has defended products ranging from trucks to table saws to exploding electrical switch gear.
Beyond his practice, Nelson has been involved with bar associations for years, serving as at-large member of the MSBA Diversity and Inclusion Leadership Council since 2015, founding their Arts Law Committee, and serving as a delegate to Cuba behalf of the MSBA in 2013. Additionally, Nelson is a past president of the Hennepin County Bar Association.
Nelson's community service throughout the years has included tenures with the American Swedish Institute, City of Bloomington Charter Commission, The Givens Foundation for African American Literature, Global Rights for Women and Minneapolis Arts Commission. The firm recognized Nelson with Stinson's 2019 Diversity and Inclusion Champion Award for his work within the firm and in the community.
In addition to our keynote speakers, Chair of the Minnesota Commission on Judicial Selection, Lola Velazquez-Aguilu will be moderating a panel with surprise guests.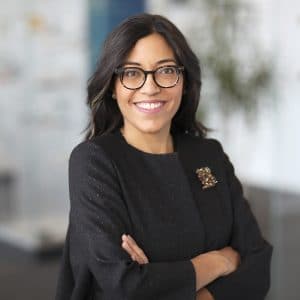 Lola Velazquez-Aguilu is a Litigation and Investigations Counsel at Medtronic.  Lola joined Medtronic in October 2018 and currently manages a broad range of civil litigation including securities, tax, and products liability.  Lola also serves as a member of the Legal Department's Diversity and Inclusion Council.  In 2019, Governor Tim Walz appointed Lola to serve as Chair of the Commission on Judicial Selection—a jointly appointed body that oversees the recruitment and recommendation of judicial nominees.  Prior to joining Medtronic, Lola served as an Assistant U.S. Attorney in the District of Minnesota, where she was assigned to the white-collar and public corruption section of the criminal division.  While at the U.S. Attorney's Office, Lola prosecuted large-scale financial crimes including bank fraud conspiracies, mortgage fraud, investment fraud, embezzlement, and tax fraud.  Before joining the U.S. Attorney's Office, Lola was a litigation associate at Dorsey and Whitney; she also clerked for Retired Minnesota Supreme Court Justice Alan C. Page and U.S. District Court Judge Ann D. Montgomery.
Lola has been recognized two times as an Attorney of the Year by Minnesota Lawyer, most recently for her work prosecuting the former executives of Starkey Laboratories.  In 2016, Lola was recognized by the Hispanic National Bar Association as a Top Lawyer Under 40 and in 2019 Lola received the Minnesota Lawyer Diversity and Inclusion Award for her work helping to diversify the judiciary in Minnesota.  Lola is an active member of several legal organizations including the Minnesota Hispanic Bar Association, the Federal Bar Association, and the Infinity Project.
THANK YOU TO OUR 2020 EVENT SPONSORS
Consider a sponsorship! This year 23 Page Scholars are majoring in pre-law, law enforcement, or are currently pursuing their Juris Doctor.  By joining us as a sponsor, you will be providing financial support to these students and ensuring future diversity in our legal community.