PROGRAM DESCRIPTION
Page Grants is a scholarship program awarded to students of color who graduate from a Minnesota High School and attend a Minnesota post-secondary institution. Students at all levels of academic achievement can qualify for a grant. The selection process highlights an applicant's commitment to education, willingness to mentor children, and financial need. Students who are selected for a Page Grant, known as Scholars, attend a 2/4-year program at a Minnesota school and agree to complete annual service projects with children. Each year, 1,000 students apply for Page Grants from 250 Minnesota high schools and colleges/universities. We specifically target students of color who are unlikely to pursue post-secondary education due to barriers, including lack of financial resources and average grades. In response to low enrollment rates in higher education from African American males, American Indian students, and Greater Minnesota students of color, we make special recruitment efforts.  On average over 500 Page Scholars are selected to receive a Page Grant. Page Grants range in value from $1,000 to $2,500 annually.  Subsequent grants are based on students' academic progress and mentoring performance.
AGES SERVED BY THIS PROGRAM

18 to 35 years
PROGRAM HISTORY

Founded in 1988, the Page Education Foundation gave 10 Page grants in their first year, growing to more than 500 in 2018. In 2016, the Page Education Foundation received the Minnesota Council of Nonprofit's Anti-Racism Award. Our organization's model was also praised by former President Bill Clinton as the best example of passing on a gift. In his book, Giving, he shares "The Page Education Foundation is as dedicated and hard-nosed as its founder's approach to football and the court. Students don't 'take the money and run.' As Page Scholars, they are required to return to their communities and mentor younger children on the importance of education. Alan Page doesn't just want to help people; he wants to empower them to help themselves."
NEEDS ADDRESSED BY THIS PROGRAM

The educational achievement gap for students of color is a national problem, and the gap is particularly glaring in Minnesota. African American, Hispanic, South East Asian and American Indian students are not performing at the same level as their white peers. MN has one of the largest gaps between the percentage of white students and students of color who score proficient on elementary and middle school state tests. The latest state-by-state numbers available from the U.S. Dept of Education (2015) show more black students from Alabama and Georgia meeting 8th grade reading proficiency benchmarks than their Minnesota peers. Of MN students of color who do pursue post-secondary education, less than half will graduate with a degree after 6 years. Financial aid is a strong indicator of college persistence for students from working-class and disadvantaged families; combined with recent increased tuition, educational financial support for students of color is more important than ever.
RESULTS
In 32 years, 11,000 grants totaling $15 million have been awarded to 7,500 students who have studied at over 100 post-secondary schools across the state. Overall, 63% of Page Scholars will graduate from their respective program in 5 years or less.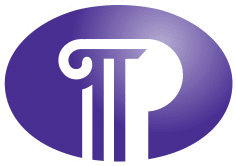 Page Grants have been awarded to students of color from a variety of backgrounds.  The application window opens Jan 1 - May 1.