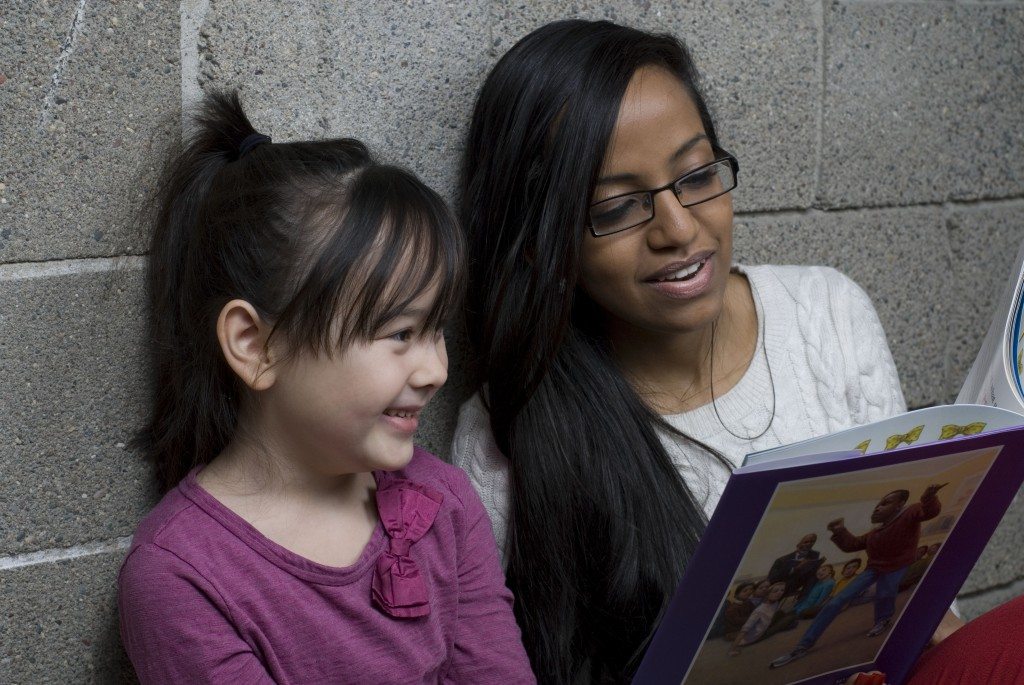 PROGRAM DESCRIPTION
Our Service to Children program requires each Page Scholar to volunteer for a minimum of 50 hours tutoring and mentoring children in kindergarten through 8th grade.  With a focus on literacy, tutoring, and mentoring, Page Scholars encourage children of color to view education as a positive and exciting goal.
AGES SERVED BY THIS PROGRAM

5 to 13 years
PROGRAM HISTORY
The Service to Children program has grown from serving 100 children in 1988 to serving 8,000 children annually. Since our founding, Page Scholars have given nearly 500,000 service hours to positively influence 50,000 younger students' futures in 325 community organizations and schools across the state.
NEEDS ADDRESSED BY THIS PROGRAM
It has been widely reported that Minnesota has some of the worst racial disparities—in terms of academic achievement, employment, income, health, and prosperity–in the nation. According to the National Mentoring Partnership, children at-risk who have a mentor are 55% more likely to enroll in college, 78% more likely to volunteer regularly, 90% likely to become mentors themselves, and 130% more likely to hold leadership positions (MENTOR 2018). Further, "in addition to better school attendance and a better chance of going on to higher education, mentored youth maintain better attitudes toward school–but the strongest benefit from mentoring…was a reduction in depressive symptoms" (Herrera, DuBois, Grossman 2013).  The Service to Children Program provides classroom support to decrease the student-teacher ratio as well as academic support to at-risk children whose experiences and physical appearance mirror that of their role models.
RESULTS

As a result, nearly 500,000 service hours have been performed by Page Scholars since 1988.  Over the course of 30 years this is an estimated dollar value of $11 million contributed to Minnesota communities. Services performed by Page Scholars impact approximately 8,000 Minnesota children each year and 325 schools and community sites across Minnesota.  Many Page Scholars contribute more than the required service hours and even continue volunteering in the community after their post-secondary education is completed.
In 2015, our Service to Children program was recognized by Synergy and Leadership Exchange with a Minnesota Ethical Leadership Award.  The Minnesota Ethical Leadership Award recognizes community programs that promote good character and ethical leadership in young people. 
In his book, Giving, former President Bill Clinton praised the Page Education Foundation's organization's model of service to children as the best example of passing on a gift.
Our Expert Partners have hosted Page Scholars at their organizations for many years and annually participate in the Foundation's Page Scholar Seminar in August.  The work of each organization and program directly align with the mission of the Page Education Foundation.  Expert Partners are individually selected by the Page Education Foundation because of their efforts to go above and beyond in providing quality volunteer opportunities for Page Scholars and they are listed as priority sites for Page Scholars' volunteer placement.