This year, our annual Page Scholars Award Ceremony looks a little different. Typically, in June we gather together for the first time to meet face-to-face with NEW Page Scholars and to reconnect with Returning Page Scholars. The safety of our Page Scholars has always been our number one priority. Therefore, this year, although we are incredibly sad that we cannot welcome our new class in person with open arms, we still celebrate this accomplishments virtually!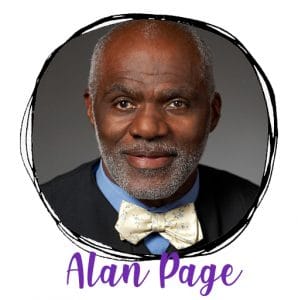 Alan C. Page graduated from Canton Central Catholic High School in 1963 and received his B.A. in political science from the University of Notre Dame in 1967 and his J.D. from the University of Minnesota Law School in 1978. After graduating from law school, Alan Page worked as an attorney for a law firm in Minneapolis, then served seven years as an attorney in the office of the Minnesota Attorney General. He sought election to the Minnesota Supreme Court in 1992 and won, becoming the first African American on the court and one of the few associate justices ever to join the court initially through election, rather than appointment by the governor. When Justice Page was reelected in 1998, he became the biggest vote-getter in Minnesota history. He was reelected in 2004 and 2010 and served until he reached the mandatory retirement age of 70 in 2015. Law was Alan Page's second career; he was first known for his skills in football both in college and in the NFL. At Notre Dame, Alan Page led the school's storied football program to the 1966 national championship, and in 1993 he was inducted into the College Football Hall of Fame. Alan Page was a first-round draft choice of the Minnesota Vikings in 1967 and he played for the Vikings until 1978. The last three years of his football career were with the Chicago Bears, 1978–1981. During his career, Alan Page played in 218 consecutive games, earning All-Pro honors six times, and was voted to nine consecutive Pro Bowls.  In 1971 he was named the NFL's Most Valuable Player, becoming only the second defensive player in history to be named MVP. In 1988 Alan Page was inducted into the Pro Football Hall of Fame. Also in 1988, Justice Page and his wife Diane founded the Page Education Foundation, which assists Minnesota students of color in their pursuit of post-secondary education. To date, the foundation has awarded $15 million in grants to 7,000 students. Justice Page and his daughter, Kamie Page, have written three children's picture books, The Invisible You (2014), Alan and His Perfectly Pointy Impossibly Perpendicular Pinky (2013), and Grandpa Alan's Sugar Shack (2017). In November 2018, Justice Page received the Presidential Medal of Freedom.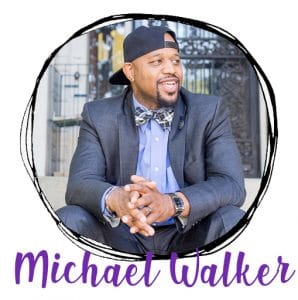 Michael Walker brings a career focus on youth development and assisting black youth to achieve success. He earned his undergraduate degree in physical education from Southwest Minnesota State University and his master's degree in counseling from the University of Wisconsin – River Falls as well as his administrative license from St. Cloud State. From 1998 to 2006, Walker served as community outreach, program and youth development director at the YMCA of Minneapolis and Greater St. Paul, where he developed programs for social, academic, athletic and employment skills for youth and served as the coordinator of the Black Achievers program. Walker worked as a career and college center coordinator for AchieveMpls at Roosevelt High School (2006-2009) before serving Minneapolis Public Schools as Roosevelt's dean of students from 2009 to 2011 and assistant principal from 2011 to 2014. He is the inaugural director for the Office of Black Male Student Achievement, where his sole responsibility is changing outcomes for Black Males who attend Minneapolis Public Schools. Walker is a product of Minneapolis Public Schools. Michael is also the CEO/Founder of Critical Questioning Consulting and is a Page Scholar currently pursuing his doctorate in Organizational Leadership Policy and Development.
Join us for our 2020 Virtual Award Ceremony at link: